World's Best Doorway
Exercise Equipment
CORE OF DUONAMIC
Eleviia - World's best pull up bar
Eleviia is the first true, portable, doorway exercise equipment that is built with versatility in mind. The options are anything but limited with different attachments for different exercises, including climbing and gymnastics.
Learn more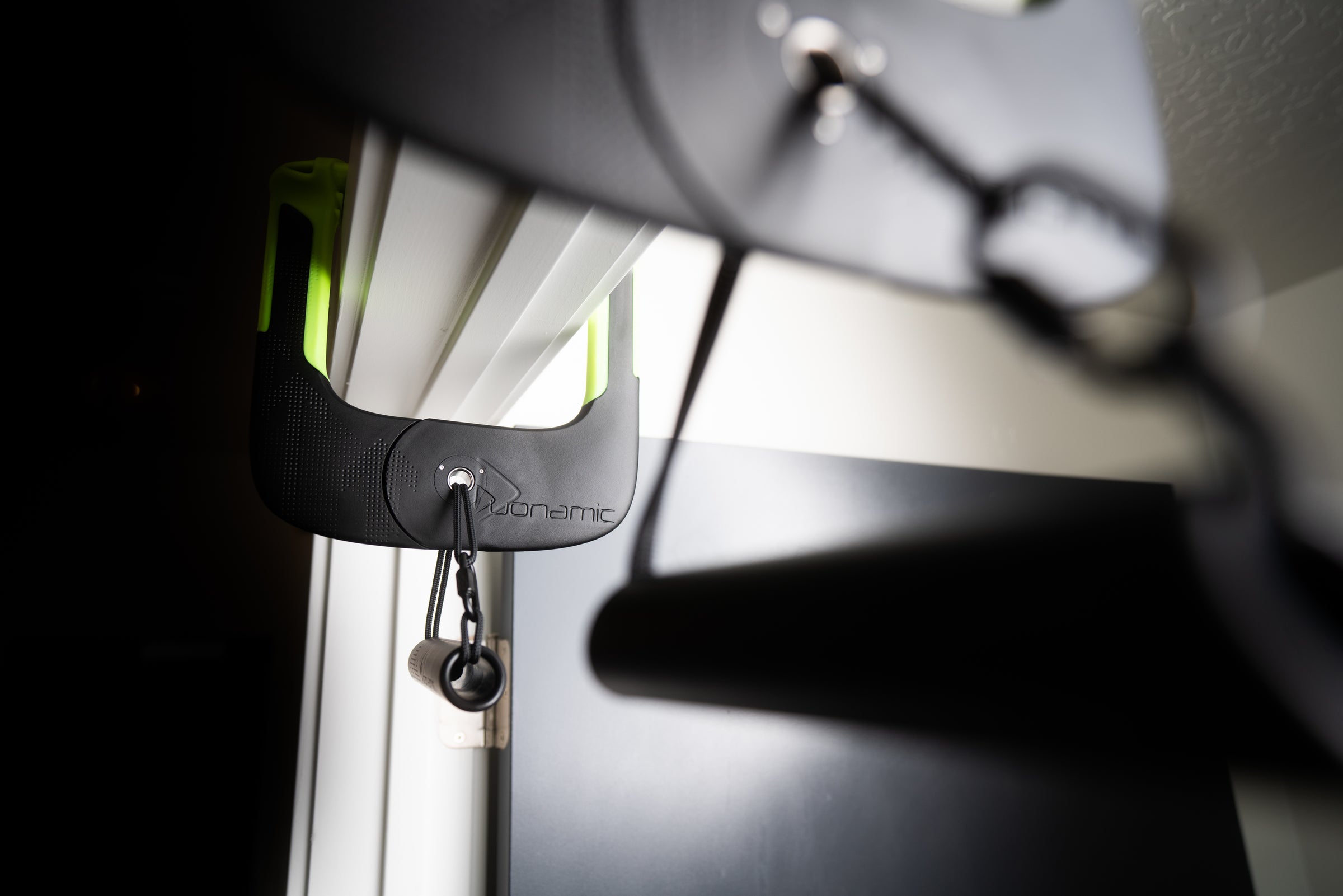 Do More With Less
Home Fitness, Re-imagined
This isn't your average pull up bar. Unlock a range of new training styles with your favorite Eleviia attachments.
EXPAND YOUR WORKOUT WITH ELEVIIA ADD-ONS
Train your grip strength, layer in ring workouts, and flow through yoga practices from the center of your doorway with Eleviia attachments.
the ultimate grip trainer
Powrholds
Powrholds are a revolutionary grip strength trainer developed by climbers for climbers. When paired with the Eleviia, they are the most transportable finger trainer for climbers on the market.
WORLD'S FIRST PORTABLE RING SYSTEM
Rings
Duonamic rings are the perfect companion for Eleviia. The combination of the 2 products creates the world's first Portable Rings work out system that allows you to do ring pull ups, push ups, dips, rows, and even muscle ups plus much much more.
World's First Portable Aerial Yoga system
Ashtaerial Yoga Package
Asthaerial Yoga package combined with Eleviia is perfect for stretching and attempting your favorite yoga moves at home and on the road.
Great product, top notch construction. This makes it easy to get a pull up and grip strength workout when you are away from home!

Ryan Atkins

Spartan Ultra Beast World Champion
I love them! I've been sharing them with the stunt team.

Jessie Graff

American Ninja Warrior
Your Handles are absolutely the best! Nothin in the industry compares.

David Kim

LosFitness Trainer - BoxingAngeles, CA
Well check out this alternative to the original doorframe pull-up bar. These are AMAZING!

Allyssa Beird

American Ninja Warrior