DOORWAY FITNESS EQUIPMENT
NEXT LEVEL AT-HOME FITNESS
Discover a home workout experience that surpasses expectations. Experience a wide variety of training styles with our world-class at-home fitness equipment, specially designed for use within your doorway.
YOUR GYM FOR YOUR GOALS
Experience Duonamic
Start your Duonamic experience with our Eleviia Starter Kit. Secure to your doorframe, and add different attachments to unlock new workouts and exercises.
Get Started
Eleviia Starter Kit
Eleviia is the building block for all of our Duonamic add-ons and equipment. Made up of 20 custom designed components, Eleviia can withstand immense force and is built to last.
Shop This
EXPAND YOUR WORKOUTS WITH DUONAMIC

Train your grip strength, layer in ring workouts, and flow through yoga practices from the center of your doorway.

TRAIN YOUR BACK
Transform your back workouts with Duonamic, the revolutionary fitness solution designed for maximum results.
TRAIN YOUR GRIP
Elevate your grip strength training with Duonamic, a cutting-edge fitness tool engineered for unparalleled performance.
TRAIN YOUR CHEST
Revolutionize your chest workouts with Duonamic, the ultimate fitness innovation designed to redefine your upper body strength journey.
TRAIN YOUR ARMS
Unleash the potential of your arm workouts with Duonamic, a game-changing fitness companion crafted for optimal upper body strength development.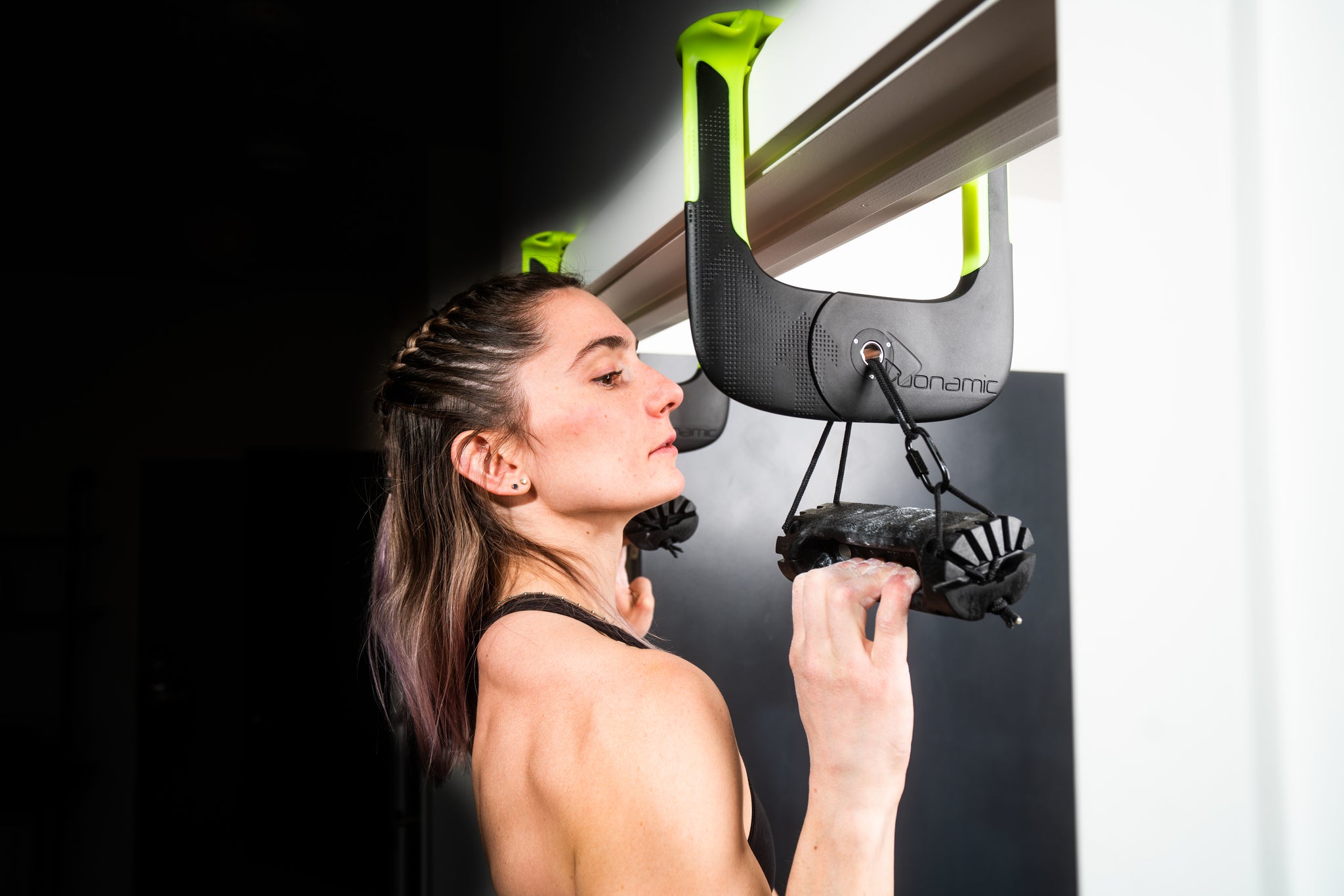 Unlock a range of
new training styles
WORLD'S FIRST PORTABLE RING SYSTEM
Ultimate rings travel package
Duonamic rings are the perfect companion for Eleviia. The combination of the 2 products creates the world's first Portable Rings work out system that allows you to do ring pull ups, push ups, dips, rows, and even muscle ups plus much much more.
the ultimate grip trainer
Ultimate grip package
Powrholds are a revolutionary grip strength trainer developed by climbers for climbers. When paired with the Eleviia, they are the most transportable finger trainer for climbers on the market.
World's First Portable Aerial Yoga system
Ashtaerial Yoga package
Asthaerial Yoga package combined with Eleviia is perfect for stretching and attempting your favorite yoga moves at home and on the road.
FREE SHIPPING $100+
Free shipping to the US & Canada with orders of $100 or more.
30 DAY RETURNS
Hassle-free returns on all orders within 30 days of fulfillment.
AFFILIATE PROGRAM
Join the Duonamic affiliate community and engage with likeminded fitness enthusiast.